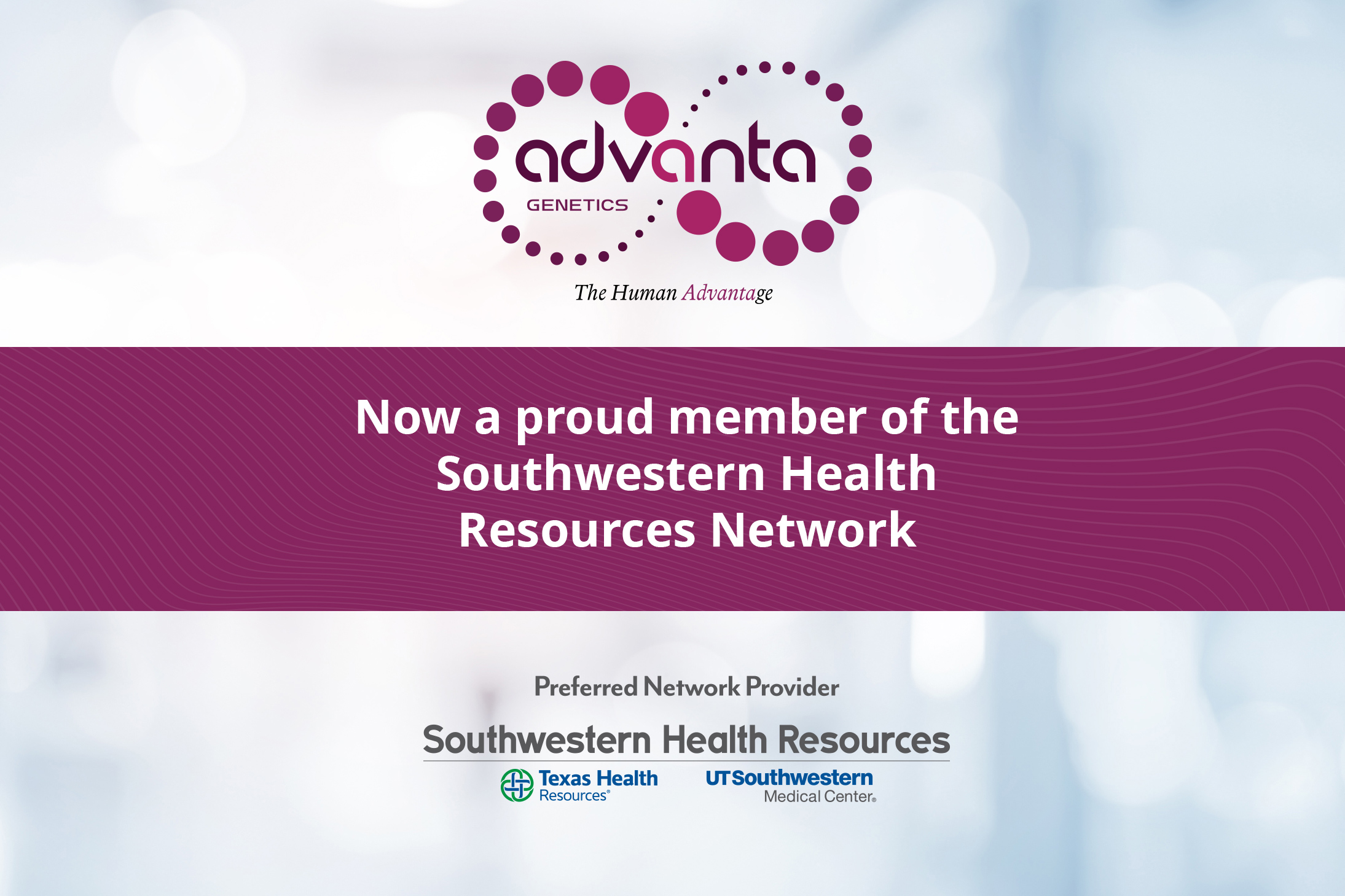 Advanta Genetics Joins Southwestern Health Resources Preferred Network
This month, Advanta Genetics is proud to announce its acceptance as a preferred laboratory provider with Southwestern Health Resources (SWHR).
SWHR, which blends the strengths of UT Southwestern Medical Center and Texas Health Resources, is a clinically integrated network with 7K+ providers that believes in accessible, affordable, and simplified healthcare for all. Advanta Genetics shares this stewardship and looks forward to serving as a preferred laboratory to the greater East Texas area.
Share to Social Accounts:
Facebook
LinkedIn
X
Email