Mary Long, Ph.D., NRCC
Lab Director
Dr. Long received her Bachelors of Science in Chemistry and her Doctorate in Pharmacology and Toxicology from the University of Alabama at Birmingham. She is certified as a toxicologic chemist by the National Registry of Certified Chemists. Dr. Long has been working in high-complexity clinical laboratories developing LC/MS/MS assays since 2006.
Dr. Long's previous experience includes developing LC-MS/MS assays for a major CRO and starting clinical reference laboratories from the ground-up. As a licensed high complexity clinical laboratory director, Dr. Long understands the importance of working towards scientific excellence and maintaining regulatory compliance. Having worked in regulated laboratories, she has a great deal of familiarity with CLIA, CAP, COLA, and FDA requirements and enjoys implementing process improvements that help to maintain the quality of our results.
Dr. Long's CV
Dr. Robbins is a motivated hard working laboratorian with a PhD in Biochemistry from the University of North Dakota. He has over 25 years of post-graduate experience in the sciences. This ranges from 12 years in laboratory management in CAP/CLIA environments to conducting research on the bench and developing high complexity urine, plasma and intracellular assays.
Dr. Robbins completed post-doctoral work at St. Jude Children's Research Hospital and stayed on conducting 20 years of research in HIV drug metabolism and assay development using HPLC, RIA and LC-MS/MS techniques. Furthering his carrier by joining University of Nebraska Medical Center, Dr. Robbins was instrumental in the design and establishment of the UNMC Antiviral Pharmacology Laboratory while progressing his work in HIV research developing plasma and intracellular drug assays.
Dr. Robbins most recent work has involved developing and validating multi-drug LC-MS/MS assays in urine for pain management as he continues other scientific and method development activity at Advanta Genetics.
Dr. Robbins's CV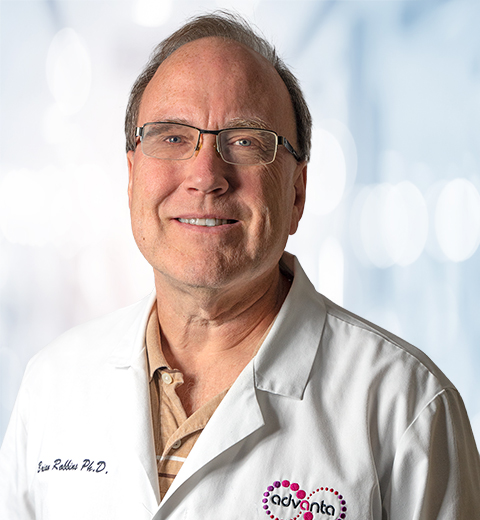 Brian L. Robbins, Ph.D.
Chief Scientific Officer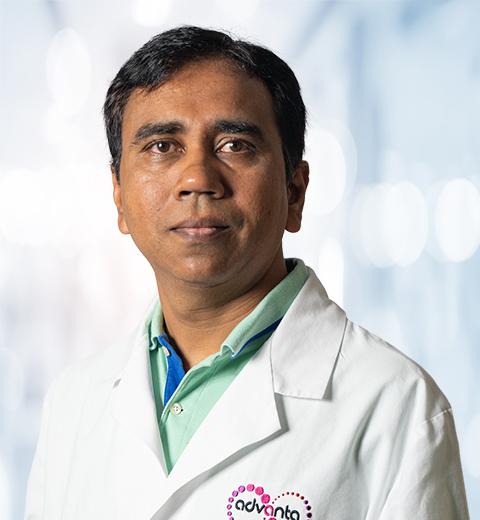 Rahul Sharma Ph.D., HCLD (ABB)
Chief Innovation Officer
Dr. Sharma is a board- certified laboratory director and technical lead for Next Generation Sequencing (NGS) and PCR-based assay development and clinical testing. He has led CAP/CLIA laboratory testing ~10000 clinical specimens/year by NGS. He has developed multiple Molecular Diagnosis tests and translated them into clinical testing.
Former to joining for-profit biotech industry, he has served as Head, Department of Molecular Biology at National Hansen's Disease (Leprosy) Program (NHDP), under the U.S. Department of Health and Human Services (HHS) where he established an NGS facility and a Molecular Pathology Laboratory for providing early diagnosis to leprosy patients from across the country. This clinical lab is the only laboratory in the country of its kind. His research findings are being used by national agencies (DHH, CDC) to issue recommendations in the field of leprosy. Dr. Sharma has authored more than thirty publications and filed 3 patents. His research findings are being used by national agencies (DHH, CDC) to issue recommendations in the field of leprosy. He obtained his Ph.D. from Indian Council for Medical Research (ICMR) with a research focus on Microbial Genomics.
Dr. Sharma's CV
Dr. Narcisse joined Advanta Genetics in June 2016 bringing his expertise in analytical chemistry and instrumentation. He received his Bachelor's degree in Chemistry from Xavier University of Louisiana (2000) and a Doctorate in Analytical Chemistry from Louisiana State University (2009), where he studied On-line Laser Desorption/ Ionization Mass Spectrometry.
Prior to joining Advanta, Dr. Narcisse did Postdoctoral work in Food Science at the LSU Agriculture Center and was an Assistant Professor in Chemistry at Southern University in Baton Rouge. Some of his laboratory experience includes GC- and LC-MS/MS, microfluidics, organic synthesis, liquid- and solid-phase extraction, quantitative analysis and laboratory management.
Dr. Narcisse worked under funding provided by the National Science Foundation, the United States Department of Agriculture and Louisiana Wildlife and Fisheries. He has lectured abroad, tutored youths for national chemistry competitions, has numerous scientific publications and presentations, and is a member of the Institute of Food Technologist, the American Society for Mass Spectrometry, and the American Chemical Society.
Dr. Narcisse's CV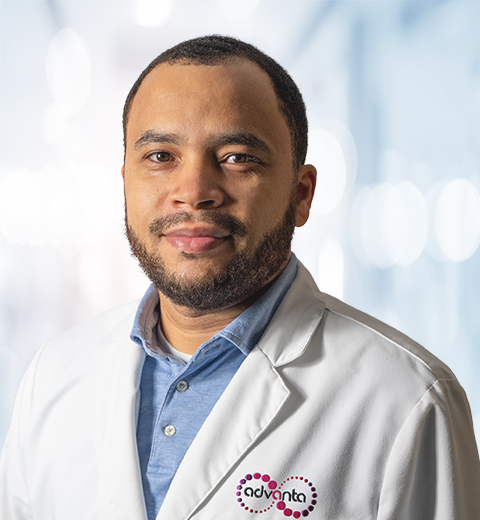 Damien A. Narcisse, Ph.D.
Chief Certifying Scientist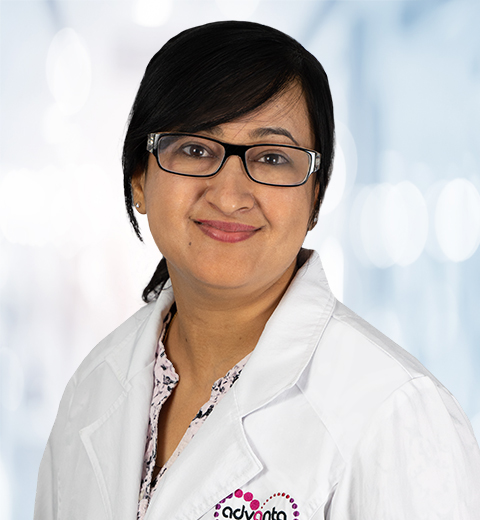 Sadia Almas, MSc, Ph.D.
Director of Microbiology
Dr. Almas received her Doctorate in Environmental Toxicology from Texas Tech University in Lubbock Texas. She began her research career in Microbiology, developing her biochemical skills in the isolation and characterization of microbial alkaline protease with potential in commercial applications. The inextricable link between microbiology and environmental toxicology led her to pursue a PhD program in environmental toxicology.
During her PhD studies, the focus of her research was vector-borne zoonoses. Dr. Almas effectively oversaw the surveillance of West Nile Virus in Lubbock County for almost six years. Dr. Almas's expertise includes proficiency with techniques required for surveillance of infectious diseases. She was the first to use PCR technology with primers targeting the internal transcribed spacer 2 region (ITS2) of Oxyspirura petrowi, a common nematode eyeworm of wild gallinaceous birds, to identify its intermediate insect hosts. During her postdoctoral studies, she has been actively involved in conducting stem cell research, towards the pursuit of finding an alternative pathway for treatment of diabetes mellitus.
While canvassing through her career, two key words, zoonosis and stem cell research towards finding a therapeutic measure for diabetes mellitus stand out appealing in today's context. Her adaptability to various projects, that she had been part of, proves her all round versatility. Dr. Almas is an outstanding scientist whose professionalism, technical expertise, and work ethic are a significant asset to the scientific community.
Dr. Almas' CV
Tyler Vine is a Bachelor and Master of Science in Chemistry graduate from the University of Texas at Tyler and is currently working on a Ph.D. from the University of Miami in Biochemistry and Molecular Biology. He has six years of professional laboratory experience in performing duties related to training, analytical analysis, and LIMS administration.
For five years, he worked for Delek US, a local refinery in East Texas developing crude oil compatibility testing. He participated in the development of new methods, QAQC, proficiency testing, and instrument calibrations, preventative maintenance, acquisition, and implementation.
Tyler joined Advanta's team in 2020 where he currently conducts research and aids in the development in production assays along with the optimization of laboratory workflows.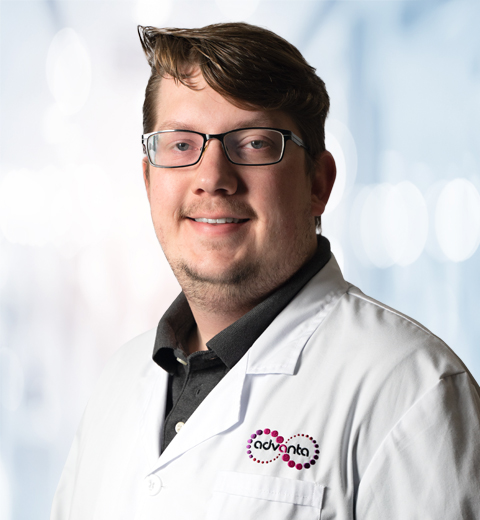 Tyler Vine, MS
Lead Research Scientist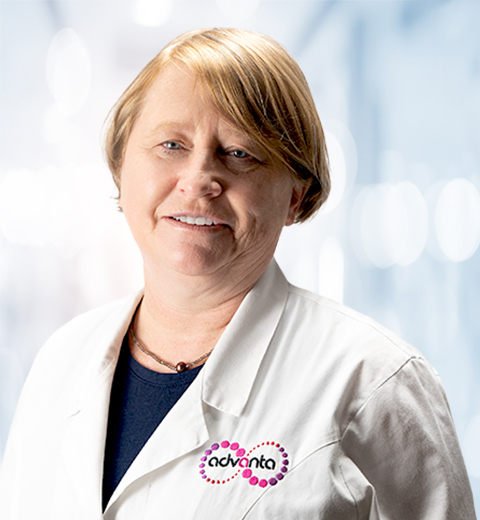 Mary Beth Minyard,
MSCLS, M(ASCP)
Technical Director
Mary Beth is a board-certified Microbiologist with over 20 years of experience in clinical and applied infectious disease testing. She earned her Bachelor of Science in Microbiology from the University of Georgia and her Master of Science in Clinical Laboratory Sciences from the University of Alabama at Birmingham (UAB) specializing in Microbiology and Immunology.
Previously, Mary Beth led the efforts to develop and implement an extensive antibacterial testing program within a CRO providing BSL-2 and -3 screening services to government, academia and the private sector.
In recent years, she has served as Director of Laboratory Operations and Technical Supervisor for a molecular diagnostics laboratory which became one the of the first private labs in the U.S. to provide SARS-CoV-2 (COVID-19) testing. She went on to start COVID-19 programs for both environmental surface testing and pooled surveillance.
In addition, Mary Beth serves as Principal Consultant to multiple clinical labs and biotech companies and serves on the CLSI Document Development Committee for establishing molecular testing in clinical environments.
Dr. Silberman is a strategist and thought-leader with over fifteen years of corporate experience, facilitating innovations and leading change at enterprise-levels. He is intrigued with the pursuit of human potentiality and believes healthy communities are supported from the gifts of science and are enabled from everyone working together.
Dr. Silberman joined Advanta Genetics in 2018. His expertise is grounded in systems thinking, team development, and strategy.
Dr. Silberman holds the following related credentials; Certified Agile Leader (CAL), Leadership Agility Coach, Stanford Certified Project Manager (SCPM), Project Management Professional (PMP), Agile Project Manager (PMI-ACP), Certified Change Manager (Prosci), Six Sigma Master Blackbelt (CMBB) and Certified Trainer in Systems Thinking, Mapping, and Leadership, and Certified MBTI Master Practitioner candidate.
Dr. Silberman is a decorated disabled United States combat veteran and holds a MS in project management and a PhD in Human Resources Development.
He is currently an adjunct professor at Boston University (BU) where he serves as a lecturer for graduate level curriculum in project management and also holds the position of Director of Research for BU's Agile Innovation Lab.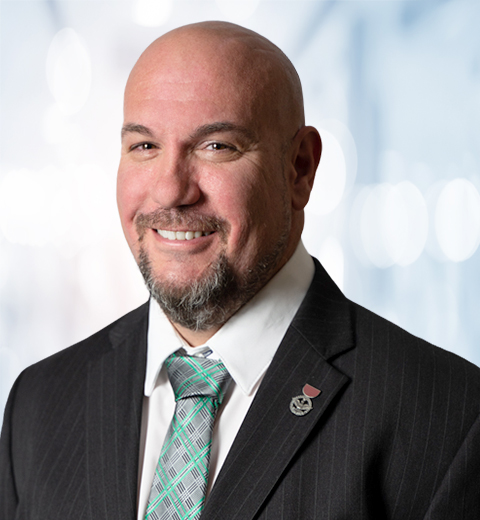 Dave Silberman, PhD
Chief Development Officer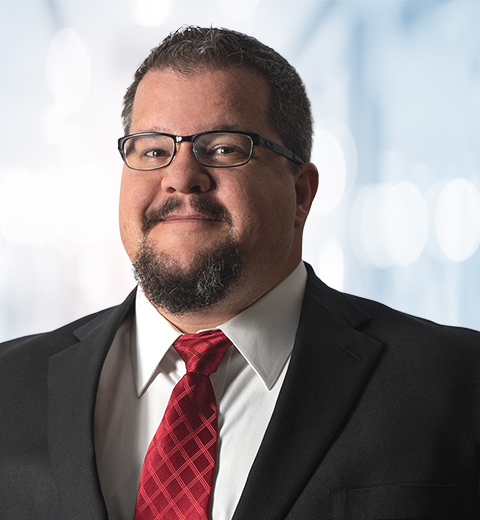 Josh Garraway
Chief Operating Officer
Josh has been a strategic part of Advanta and it's operations since day one. In 2013, he began roles as the Vice President of Operations and Account Executive, building lead generation for potential clients while simultaneously handling all areas of customer relations, as well as overseeing and managing all laboratory operations within the facility.
Today, he serves as Chief Operations Officer supervising all lab operations.
Prior to his work with Advanta, Josh holds a Bachelor of Science degree from UT Austin in Kinesiology and Exercise Science and has worked in the hospital system as a Therapy Coordinator overseeing physical, occupational, and speech therapy.